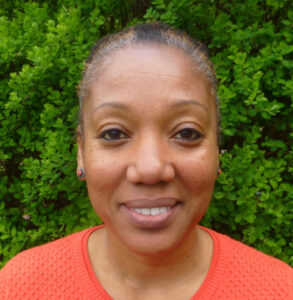 My counselling approach is collaborative, which helps individuals with a range of issues such as pre- and post-natal depression, stress and anxiety, loss and grief, life transitions, trauma, depression, self-harm, suicidal thoughts, lack of confidence and low self-esteem. As a person-centred counsellor my role is not to direct, instruct, or give advice. My aim is to listen attentively, in confidence, and to be non-judgemental. I offer personal support to enable my clients to explore their inner selves and their feelings in order to help them achieve personal growth.
I offer long and short-term individual counselling in central Bristol in either English or Portuguese. I am a member of the British Association for Counselling and Psychotherapy (BACP) and I was trained as a person-centred counsellor (FdSc in Counselling) which means that I use a humanistic approach. During my sessions I may sometimes use some elements of Mindfulness and Cognitive Behavioural Therapy (CBT) when relevant and appropriate to an individual's needs.
At your first session we will talk about the reasons why you are interested in therapy and what you hope to gain from it. We will also agree how we are going to work together. This agreement will be in writing and is known as a therapeutic contract, which will simply sets out the duration and the dates of the sessions as well as my fees. It will also include my guarantee of confidentiality.
At present I am available at The Harbourside Practice on Wednesdays from 14.00 until 18.00. Each counselling session will be 50 minutes long.
I completed my counselling training at The University Centre at City of Bristol College in partnership with the University of Gloucestershire, and I achieved a Foundation Degree in Counselling. I am a member of BACP, and I have regular supervision as required by BACP. I am also fully insured.
I come from a background of more than twenty years in the caring professions, but I have also provided telephone counselling for women who self-harm, whilst working as a volunteer for Bristol Crisis Service for Women (BCSW), a nationwide service that provides telephone help for women in distress. I supported by listening and understanding clients' issues and supported them in finding ways through their difficulties.
I have also worked for Changes Bristol, as a volunteer coordinator, supporting people with mental health issues by leading a weekly support group.
More recently, I worked for almost two years as a volunteer counsellor for Mothers for Mothers, a local charity in Bristol that supports women with Post-Natal Depression. I have also completed a course in Mindfulness for Stress.
You can contact me on either:
07724 152136 or by email at noemiapurcell@gmail.com